_____________________________________________________________
Hello,
What Have You Heard Its True,Or If You Didnt...
Stardoll Have Got Suprises,Now If You Were Shoping
And You Spent 25 You Will Get a Gift,Isnt That Great?
There Will Be 25 Difrent Gifts,
If You Want To Get Them All Then You
Need To Spend 500sd,Dont Buy something by 25,
Just Add a Lot Of Stuff Until The
Total Get to 500.
Thats Not All,SuperStars & Non Can Get The Gifts!!!!!!!!!!!!!
---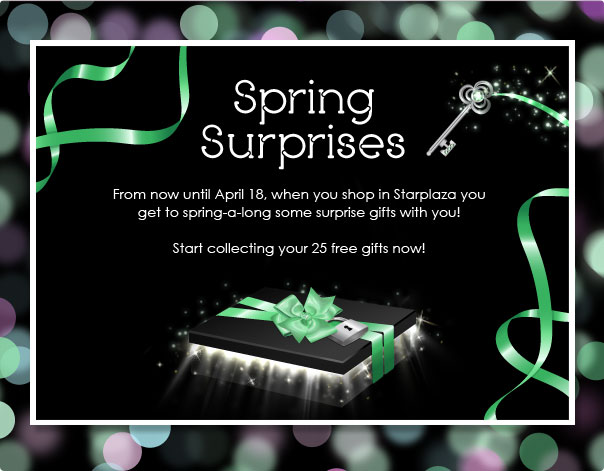 Thanks
xoxo