Hello my dear readers :))
Today, while I was watching Hanna Montana (I was bored lol) I saw that her hair style reminds me something....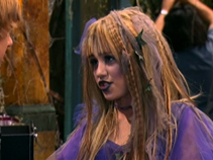 And then I realized that it's look like this one....
Don't you think that they are the same?
So now we have found the real look of the superstar hairstule :)
By the way.... after about 5 monthes (or even more), I didn't changed my medoll and my suite... so finally I have changed it :P
So tell me what do you think about it?
What do you like more... the old one or the new one lol?
I would be glad tto hear your comments :))
Love you all :))
Yours
patush11
<3
P.S
Don't forget to follow us!!!